2017 does not seem to be a good year for highly anticipated movie releases. Earlier in the month, much was made of Shoaib Mansoor's comeback film Verna, which turned out to be rather flat. Justice League wasn't much different.
When my friends called me up to ask whether I wanted to catch a Justice League show with them, I said "hell yes!", but what I was in for soured all my expectations. Pakistanis are great fans of the DC Universe, thanks mostly to the Batman series made by Cristopher Nolan starring Christian Bale as the caped vigilante. Ben Affleck's version of the films have tilted more towards the comic books in terms of story line, which has made things a little too cartoonish for most people. Nonetheless, much was expected of DC's version of the Avengers, but it was anything but!
So this is what we all thought of the movie..
The movie was entertaining, funny and exciting, but the problem was that this was the case in small patches of the movie. For the most part, it was dry, and even at times extremely boring, where you just know what was going to happen next.


The recruitment process constituted more than half of the movie, and the worse part was, it wasn't as exciting as we had expected it to be from the trailer. The members hardly took conviction, and popped out of virtually nowhere, as they normally do in the movies, to save the day, each one in their own ways. The movie circled more around Superman than the team as a whole. It was no surprise that all it took to save planet Earth from invasion and destruction was the onset of Superman, who was brought back to life in the middle of the movie by the team itself.
Batman and Wonderwoman's mohabbat ki dastaan was rekindled in Justice League, as it was portrayed in the comic books as well. Both eventually focus on the job at hand, but don't be surprised if we see them getting on in future movies.
Flash was the standout character in the entire team, and if it weren't for his funny character, things would have been extremely boring. Flash's vulnerability and youth was a breath of fresh air in a team consisting of seasoned superheroes.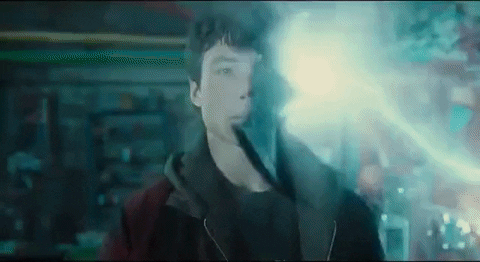 The CGI was so much that it looked more like a cartoon movie. Marvel somehow manages to create a perfect balance between real shots and over the top visually enhanced shots, but towards the end, it got a little too much, for us at least. If you dig those effects, it shouldn't be a problem for you.
The trailer is the movie, really. All that you see happening in the trailer is pretty much what you'll take away after watching the entire movie. The only thing different is Superman's role in the film. What we did like, though, was how ripped Aquaman and Superman were. When you work months on end to have the physique befitting of a world saving superhero, you've got to show it off a little too.
All in all,  Justice League was your typical superhero movie: more visual effects than any real substance. Don't expect yourself to leave the theater with your jaw open. Downloading it from Torrentz would suffice.