UAE is one of the beautiful countries of Gulf with amazing shopping malls, beaches, luxury hotels and endless job opportunities. It's one of the most expensive places in the world and a favorite holiday destination for many tourists around the world. Apparently, for tourists, it's a heaven but for residents, it, sometimes, becomes a torture. Here are 10 things people living in UAE can relate to.




1. Parking in the markets
Got late? Say bye bye to the parking spots or wait for at least 10 to 15 minutes. Come back few minutes late and be ready to face heavy fines.
2. Going to Sharjah from Dubai after 4 pm is a nightmare.
Most people work in Dubai and live in Sharjah because the living is much cheaper in Sharjah. But they have to face the worst torture of traffic jams everyday after 4 pm when they are going back home.
3. Metro train/bus >>>>> Taxi
This is something with which tourists can also relate to. Metro train and bus is way cheaper than taxis, in Dubai and in other cities. In Dubai, metro train track touches all the famous malls so it becomes very easy for tourists and residents to commute.
4. Summer heat is extreme
Step outside in summer and your sun glasses will steam up. That's the kind of summer people experience in UAE.
5. Massage cards decoration
Park your car for half an hour in Dubai, especially, and your car will be decorated with business cards of various massage parlors.





6. Constant construction going on
Leave your house in the morning and there will be a new building constructed in your neighborhood by the time you'll return home in the evening. Okay, it's a bit of exaggeration. People do feel inconvenience in the form of traffic jams  due to constant constructions going on. It's a great place for civil engineers and architects, by the way.
7. Miss an Exit and be sorry!
Yep! Miss one exit and add up to 30 mins to 1 hour in your journey.
8. 1 litre of Petrol is cheaper than 1 litre of Water
The only thing that people, in UAE, find cheap is fuel. Cost per litre in around 2 dirhams in UAE.
9. UAE Cops and Sports Cars
Talk about the perks of being a cop in UAE. World's top sports cars are driven by the cops.
10. Need a water cooling system in summers.
Most of the buildings and villas do not have water cooling systems. So the only cold water you get is what's been filled in the water buckets half an hour ago.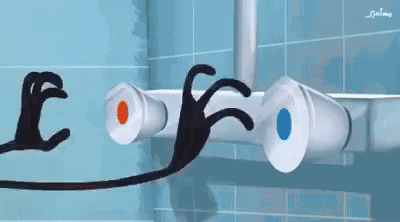 11. They LOVE the ENTERTAINER
A book of discount vouchers for hundreds of restaurants and different activities.
Tell us what you love about UAE in the comments!