You must have seen the latest QMobile ad for it's new phone with extensive battery and all. Apart from the phone's features in the ad, We saw something else too. How QMobile portrayed women as desperate to meet new men and how they are ready to ditch their boyfriends or friends.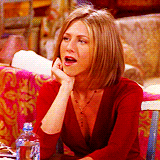 It looked all fine and cute in the start when Fahad Mustafa receives this notification in his mobile which says, 'Date with Saba in 10 minutes'.
What she did with Fahad Mustafa later makes us believe that she's the same Saba who texts everyone from the hospital asking for loan.
Anyhow, Saba Baji looks like a very punctual person and time is money for her. On the other side, Fahad Mustafa is struggling in UAE, to get to Saba in 10 mins. Since he's a desi, that's why he starts getting ready at the last moment. So in 10 minutes, he has to get ready, drive all the way to the restaurant in Dubai's traffic and meet his date.
So, how QMobile portrayed girls as desperate?
While talking to Fahad in anger and asking him where he was, Mustafa's mobile battery dies (poor soul didn't have the awesome QMobile phone). Saba angrily put down the phone and that's when she saw a handsome hunk, who seemed to be an Arab, in the same cafe. The guy makes a 'cheers' gesture and the girl is all responsive and reciprocative towards him. Just like that? Like I said, Time is money for her. She didn't waste any time waiting for our desi hero and went out with 'tael ka kunwan'.
This show two things:
Saba is too desperate to get hooked-up with a guy.
2. That Arab had already targeted Saba. "Akeli larki, khulli tijori?" Glad they showed Arabs as tharki too.
Jokes aside, that's really not the case with girls. No girl is that desperate to be with a guy, and this quick? Never! What was the marketing team of QMobile ad even thinking while writing this ad? Is this the modern culture they are portraying in their ads? Or they are trying to show the 'girl power'? Advertisements really leave a mark on their audience and I don't know why PEMRA did not take any action against this ad. If not a strict action, someone should have at least condemned this ad. Well, QMobile, how about you learn to respect women and show something productive in your ads?!? Pakistanis ad agencies are getting better these days and QMobile's agency really need to up their game.
Have a look at the ad here: